Well in fact our destination was called Cuba but it was so awful that we decided to take the next possible plane and to escape elsewhere. The first surprise was at the airport: when we responded to the customs officer that we did not have a hotel, he refused to let us in. Fortunately he led us to a phone (under his control) and we could organise a hotel.
We stayed very close to the beach where an italian dive base was settled. Great diving spots as Tarpoon Alley and Stingray city were really not less than we've been reading about.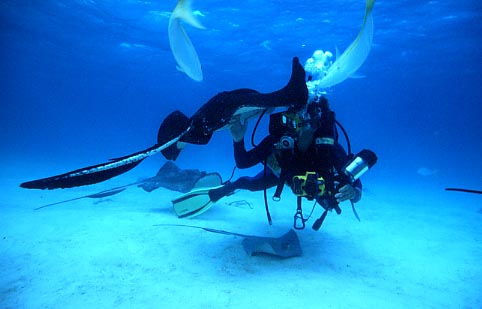 Dozens of Tarpoons who were just swimming around us and stingrays who ate from your hands in kneedeep water. Amzing even for people who do not dive. Whe you arrive on the spot you only see black spots under the boat- the shadows of our friends.
It's a very american way of diving where they always tell you the same story. Go down swim to your right until you have 150 bars, come back, go to the anker..... even if you're only 2 people for 2 weeks you'll always here the same story.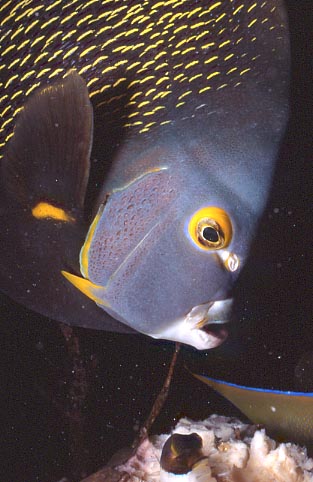 Some of the best dives were shoredives!! Many different angelfish, sponges, corals, morray eels and during the nightdive in 3 meters of water--again dozens of tarpoons. Unfortunately we only discovered the shore diving at the end of or stay.