I first went to Lanzarote in 1989. Together with my friend Udo, we decided to dive and meet some nice northern girls (Lanzarote is known for it's scandinavian visitors).
I soon discovered a fascinating underwater and night- live. So I returned in 1992 with some other friends and there I met my future wife.
Together with her I was again diving with SPEEDY and we really enjoyed our stay. See the different fish we could encounter and be amazed of the antlantic ocean: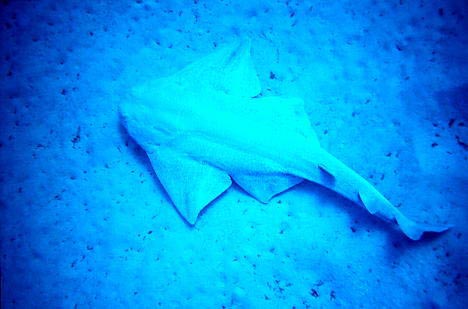 This is an angelshark. You may frequently encounter it when diving from the main beach at Porto del Carmen.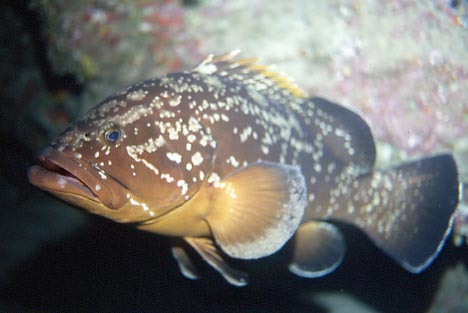 BIG FRED, a grouper living in the so called "Dieter Bucht". A bay named after a monitor who died here some years ago.
Greetings to Speedy at this place. If somebody knows his e-mail, please send me a note: